Motorcycle Tours and Adventures
OUR ADVENTURES
 Guided Motorcycle Tours
MotoQuest publicly offers over forty guided motorcycle tour itineraries a year in 15+ countries around the world. Join one of our public tours on your own or create your own custom tour with a private group. MotoQuest specializes in unique destinations with a focus on keeping our groups small, nimble and intimate. With a wide array of motorbike holidays to fit every time frame and budget we encourage you to browse our diverse menu of adventures.
RENT & RIDE
Motorcycle Rentals
Rent a motorcycle from MotoQuest and explore throughout the Western United States, Canada, Alaska and Baja, Mexico. You may choose from a full range of rental motorcycles from four locations: Anchorage, Alaska, Portland, Oregon, San Francisco, California, and Los Angeles, California. Experience the last frontier of Alaska, ride PCH in southern California or anything in between. Enjoy the freedom of hiring a motorbike and experiencing adventure on your own!
See what riders are saying about MotoQuest...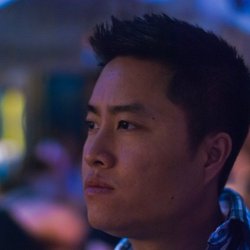 Will definitely use them again next time I decided to trot all the way up to Anchorage, AK. I'd highly recommend them over EagleRider.
(more…)
Duc D.
Recently picked up a BMW GS 700 from the Portland location for what was supposed to be a trip to the Canadian Rockies.
(more…)
Francois B.
Our guide, John Isenberg, led the tour with consummate skill both as a rider and an organiser.
(more…)
Michelle R
They're awesome. Great service, excellent bikes.
freedom k.
If you've been following our newsletter for a while, then you probably already know that Japan's Hokkaido island has the best riding in Japan and is one of the most motorcycle-friendly places on earth. MotoQuest founder Phil Freeman first became acquainted with Hokkaido as a young man teaching English in the small town of Minami-Furano. … Read More
RIDE YOUR WORLD
Our experienced guides can help you plan your next adventure. Click the button below to request a call from one of our experts for more information about our adventures and rental programs.