Motorcycle Tours and Adventures
OUR ADVENTURES
 Guided Motorcycle Tours
MotoQuest publicly offers over forty guided motorcycle tour itineraries a year in 15+ countries around the world. Join one of our public tours on your own or create your own custom tour with a private group. MotoQuest specializes in unique destinations with a focus on keeping our groups small, nimble and intimate. With a wide array of motorbike holidays to fit every time frame and budget we encourage you to browse our diverse menu of adventures.
RENT & RIDE
Motorcycle Rentals
Rent a motorcycle from MotoQuest and explore throughout the Western United States, Canada, Alaska and Baja, Mexico. You may choose from a full range of rental motorcycles from four locations: Anchorage, Alaska, Portland, Oregon, San Francisco, California, and Los Angeles, California. Experience the last frontier of Alaska, ride PCH in southern California or anything in between. Enjoy the freedom of hiring a motorbike and experiencing adventure on your own!
See what riders are saying about MotoQuest...
Our guide, John Isenberg, led the tour with consummate skill both as a rider and an organiser.
(more…)
Michelle R
Just a quick note to tell you we had a great time in Peru. It's truly a great place to ride and we had a great experience. Ben did a great job, he really worked hard to ensure we all had a great time.
(more…)
Rita and Dan
They're awesome. Great service, excellent bikes.
freedom k.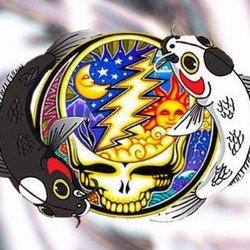 I rented a BWM R1200RT from MotoQuest to use for the weekend. I can't say enough about these guys! They even shook my hand and said, "thank you".
(more…)
Scott S.
For thousands of years, rivers have served as the lifeblood for human civilizations around the world. But these life-sustaining waters tell another story, one of slow but constant change. The relentless flow of earth-eroding water has shaped the lands, forming canyons, rock formations, deltas, and a range of unique geological formations and ecosystems full of … Read More
RIDE YOUR WORLD
Our experienced guides can help you plan your next adventure. Click the button below to request a call from one of our experts for more information about our adventures and rental programs.