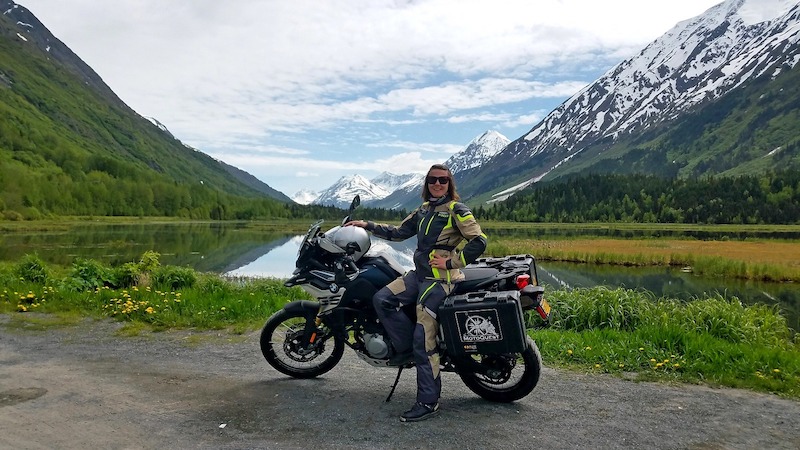 Howdy, MotoQuestrians!
This is RoKo, a motorcycle vacation addiction enabler at MotoQuest, and I'm taking over this week's newsletter while Phil is guiding our American Southwest Adventure.
Bon voyage, Phil! I'll try to make you proud.
Today, I would like to tell you about one of our guided adventures that is near and dear to my heart: Best of Alaska. Even though I've ridden variations of this route with and without guests numerous times, it never fails to leave me in awe. I am stoked to guide another group this summer.
Phil often tells folks that on this ride, "You will see more of Alaska than most Alaskans." This will be my sixth summer working at our shop in Anchorage, and I have talked to a lot of lifelong residents. It's true. We go places many locals haven't experienced yet.
Queue the pretty pictures:
This summer:
June 11 – 20, 2021
June 25 – July 4, 2021
Next summer:
June 10 – 19, 2022
June 24 – July 3, 2022
This is an all-paved hotel to hotel itinerary that makes a huge loop around the central part of the 49th State. Take a closer look, and you'll see this adventure dips into the Kenai Peninsula and then swoops down into Valdez to make something that looks like a capital letter A, if I tried to write with my feet.
You can see it, right?
What's so darn special about this guided motorcycle vacation?
That's just it! It's a legit vacation. Our team has come up with a stellar route to sample the best scenery from paved roads around the state in just about a week. All you have to do is show up to eat, sleep, and ride.
We've added a second night in the majestic waterfront town of Valdez so you don't have to pack up all your belongings every single day. Use that day off to rest, join an optional out-ride, or find yourself exploring beyond the motorcycle.
This year, we're seeing a spike in riders planning to come to Alaska, so if you're considering a get-away to the last frontier in 2021, you oughta lock that down now. Not ready yet? Don't worry. We'll be here when you are.
If you've got questions about this itinerary, send us an email with your name and phone number and we'll give you a call.