TESTIMONIALS
Read what our customers have to say about us.
I will never hesitate to rent from this company if I'm ever in need of a rental bike. Everything about my experience with them was amazing, and 5 stars isn't enough. Yelp needs to give a "turn it up to 11" option. Visited August 2016.
(more…)
Chadwick S.
They looked after me like I was their best and only customer from the moment I called them. Their bikes are all very well maintained and they have loads of choice.
(more…)
Peter A.
Just a quick note to tell you we had a great time in Peru. It's truly a great place to ride and we had a great experience. Ben did a great job, he really worked hard to ensure we all had a great time.
(more…)
Rita and Dan
Our guide, John Isenberg, led the tour with consummate skill both as a rider and an organiser.
(more…)
Michelle R
It's really hard to beat the option to rent in one location and drop off in another. I hope to rent from them again either in Alaska or another one of their locations. Thanks guys — see you next time!
(more…)
Jeff S.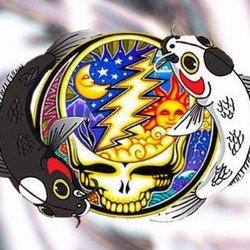 I rented a BWM R1200RT from MotoQuest to use for the weekend. I can't say enough about these guys! They even shook my hand and said, "thank you".
(more…)
Scott S.
They're awesome. Great service, excellent bikes.
freedom k.
Recently picked up a BMW GS 700 from the Portland location for what was supposed to be a trip to the Canadian Rockies.
(more…)
Francois B.
Every step of the way, from route planning and suggested accommodations to gear and insurance recommendations, the service from MotoQuest was outstanding.
(more…)
Elliot M.